AT&T Solution Provider
With decades of experience working for and with AT&T, Orkestra is here to provide the best customer experience for all things AT&T. Orkestra is a certified AT&T solution provider with access to the entire suite of AT&T technologies. We are not resellers and we do not use third-party invoicing.
All of our AT&T projects are done with AT&T employees from contracts, invoices, support with local technicians and AT&T channel management. Orkestra also has a strong partnership with AT&T sellers nationwide to provide our customers with full support. By Working together as One, Orkestra and AT&T can achieve any goal your organization requires.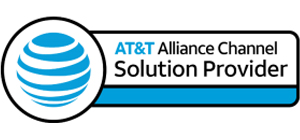 RingCentral Ignite
RingCentral, Inc. is a global provider of cloud enterprise unified communications and collaboration solutions. RingCentral is a leader in the 2019 Gartner Magic Quadrant for Unified Communications as a Service Worldwide for the 6 consecutive years. We are proud to be RingCentral IGNITE Certified.
All of our sales associates are RingCentral Communications Professional (RCCP) certified and sales engineers are RingCentral Communications Expert (RCCE) certified. In other words, we are an extension of RingCentral with the ability to design, propose, order, implement, and support Ringcentral technologies.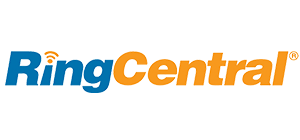 Avaya Cloud Office
With over 3 million customers using premise-based systems, Avaya is proud and excited to offer Avaya Cloud Office to continue providing exceptional value and support to their dynamic customer base. Orkestra is your technology solution provider that will manage the entire process to move your PBX to the cloud OR design a Hybrid Cloud solution finely tuned for your organizational requirements.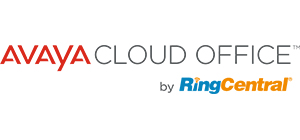 ZOOM
Meet Happy! Orkestra powered by Zoom helps businesses and organizations bring their teams together in a frictionless environment to get more done. With ZOOM's reliable cloud platform for video, phone, content sharing, and chat running across mobile devices and desktops your organization can experience business harmony. Zoom was founded in 2011 by experienced leaders and engineers from Cisco and WebEx. Every founding engineer has over 10 years of real-time collaboration software experience.
Our mission is to develop a people-centric cloud service that transforms the real-time collaboration experience and improves the quality and effectiveness of communications forever.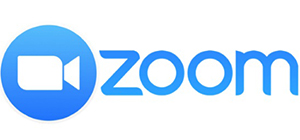 8×8
8×8, Inc is transforming the future of business communications as a leading Software-as-a-Service provider of voice, video, chat, contact center and enterprise-class API solutions powered by one global cloud communications platform. 8×8 empowers workforces worldwide to connect individuals and teams so they can collaborate faster and work smarter. Real-time business analytics and intelligence provide businesses unique insights across all interactions and channels so they can delight end-customers and accelerate their business.